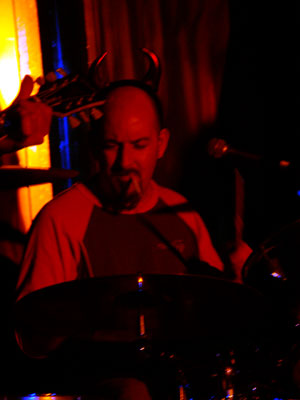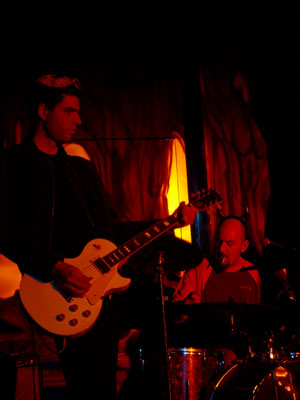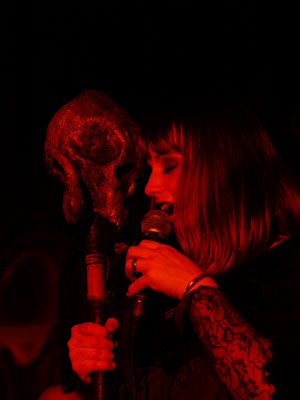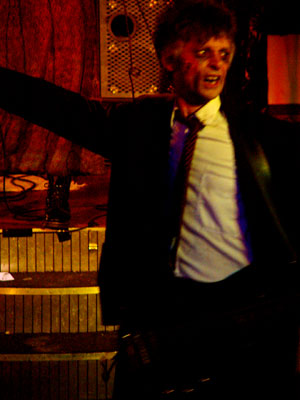 (l-r) Devil Darren - Eeeeeeeeeevil, Skeletor (Arthur) and Devil Darren Rock Out, Mistress Sam and her Squishy Voodoo Skull-on-a-Stick, Zombie Tim strikes again.
These excellent pics were taken at our Halloween gig at Witches in Britches Theatre Restaurant, Thursday 31st October, 2002. Thanks to all who came and joined in. Caz, Greg, Nicole, Simon, Lisa, Pete, Daniel, Erin, Steve, Graham and the rest. Grouse!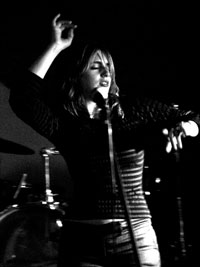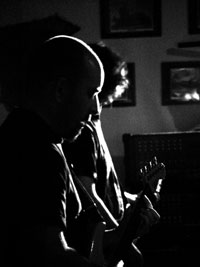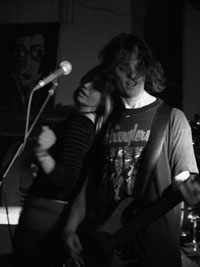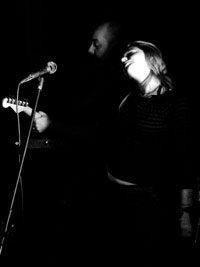 (l-r) Woah! Macarena, Da Boys sans drum machine, Sam and Tim get cuddly, Darren and Sam play Where's My Hand?.
These were taken at The Railway Hotel in Brunswick, Melbourne, Australia
All photos by Andrew Watson © 2002